December 31, 2021 | News | Carl Stanton
Vineyard Update - Winter 2021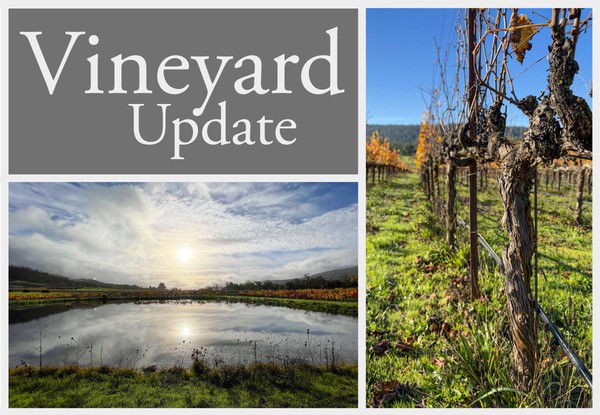 Harvest is Officially Over
We write you from our winery home in St. Helena. All of the wines are in barrel, the heavy labor is complete, and the small army of farmers and craftsmen are taking a hard-earned break. I thought I'd share some news from our side of the fence.

Time, weather, good fortune or bad, we all make the best of what we have. At Westwood, our small team is ever excited about the future. We handcraft world-class wines, using only the cleanest organic fruit, and employing artisanal winemaking practices. Our drive? Knowing that we can be a part of your special moments, and help you feel the joy of wine country with each glass.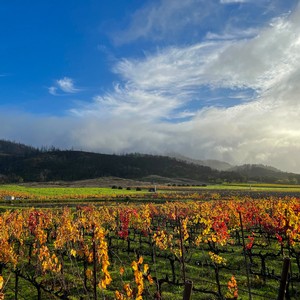 Like the rest of the world, our Pinot Noir/Rhône Annadel Gap Vineyard is in a state of watch-wait-respond. The 2020 fires in wine country damaged a large swathe of the vineyard, but we've painstakingly nurtured key areas back to production. Learning to deal with fires is, well, new. But it seems like we are all learning new things, and we must remind ourselves of how blessed we really are.

One real benefit of our minor tragedy was that it allowed us to focus on our partner vineyards in Napa and Sonoma. Fruit from our select rows at Sangiacomo Vineyards becomes a heady Burgundian Chardonnay once Phillipe Melka works his magic. The same is true of our newly released 100% Napa Cabernet Sauvignon. These new wines still ring true to our heritage and style – and really deliver – at responsible luxury prices.

Speaking of which, we've gotten some great scores this year (not that we really notice!).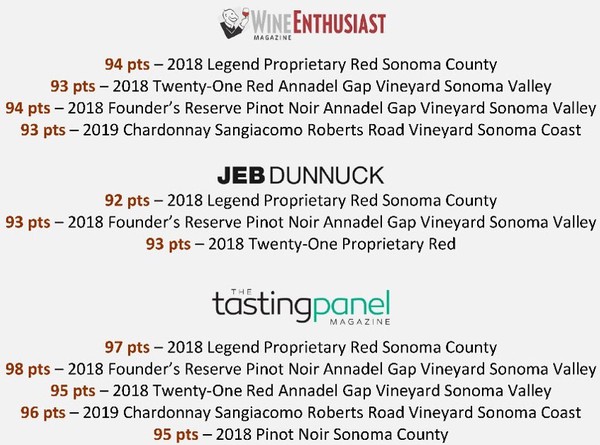 We can't wait for you to try our wines and, if you are able, to see you personally in wine country. We'd love to host you in Napa or on the Sonoma Square – just let us know and we'll help curate a trip for you.

In the meantime, we hope you enjoy your family and loved ones and feel the warmth of the season.
- Carl Stanton, Founder